Ad blocker interference detected!
Wikia is a free-to-use site that makes money from advertising. We have a modified experience for viewers using ad blockers

Wikia is not accessible if you've made further modifications. Remove the custom ad blocker rule(s) and the page will load as expected.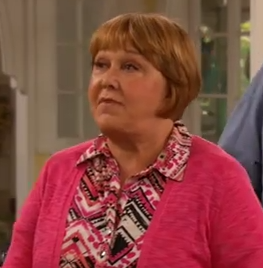 Mrs. Dobbs is one of the Duncans neighbors. She was first seen in Futuredrama. She soaped everybody's cars, so she could spend some time with her neighbor Bert. She is played by [Susan Ruttan]
Trivia
She is a widow.
She doesn't like staying up very late.
She thinks the Duncans bench is uncomfortable.
Appearances