Mia Talerico (born September 17, 2008) in Santa Barbara, California starred in the Disney Channel Original Series Good Luck Charlie, as the main role of Charlie Duncan, the second youngest of the Duncans from 2010-2014.
Mia started starring as Charlie when she was only eleven months old.
In January 2013, Mia received death threats on Instagram before the episode Down a Tree was even written. She never gets them anymore.
Trivia
She is the only child of Chris and Claire Talerico.
Phil Baker (the co-creator of the show) said that they talk to Mia's mom to know what Mia does and likes, and incorporate them into their stories.
Her favorite color is pink.
She doesn't have a middle name (full name is just Mia Talerico).
Her official account is miatalerico101 on Facebook, Twitter and Instagram.
She loves playdates.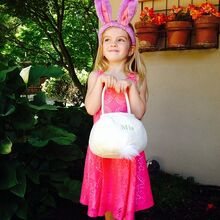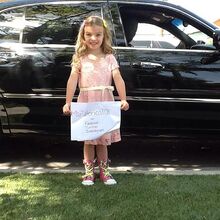 Gallery
The image gallery for Mia Talerico.
Ad blocker interference detected!
Wikia is a free-to-use site that makes money from advertising. We have a modified experience for viewers using ad blockers

Wikia is not accessible if you've made further modifications. Remove the custom ad blocker rule(s) and the page will load as expected.