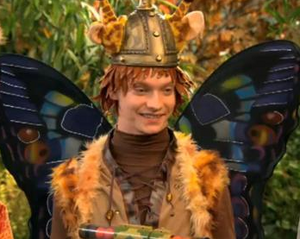 Lewis is seen in  "L.A.R.P. in the Park". He is friends with Evan, Teddy's ex-boyfriend. He is interested in Pokyo, a fantasy card game what Evan and Gabe are into. He has a L.A.R.P. with Bob where he asks him to be Teddy's boyfriend, but Teddy walks in and says "RealIity!" and then Bob tells him to clean the car. Portrayed by Calum Worthy or as you know Dez from austin and ally.
Ad blocker interference detected!
Wikia is a free-to-use site that makes money from advertising. We have a modified experience for viewers using ad blockers

Wikia is not accessible if you've made further modifications. Remove the custom ad blocker rule(s) and the page will load as expected.