When Teddy found out that the best newspiece will win an internship with the local news, she enlists Gabe and his friend to go undercover and secure a hard hitting news story. Meanwhile, PJ tries to make peace with the transfer student whose ponytail he cut off in kindergarten, and Charlie ruins expensive pair of shoes that Amy was supposed to return.
Read the full summary...
Gallery section #1
Gallery section #2
To return to the "Baby's New Shoes" episode summary, click here.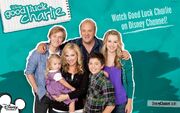 Ad blocker interference detected!
Wikia is a free-to-use site that makes money from advertising. We have a modified experience for viewers using ad blockers

Wikia is not accessible if you've made further modifications. Remove the custom ad blocker rule(s) and the page will load as expected.